5 Frugal Habits of Warren Buffett You Should Try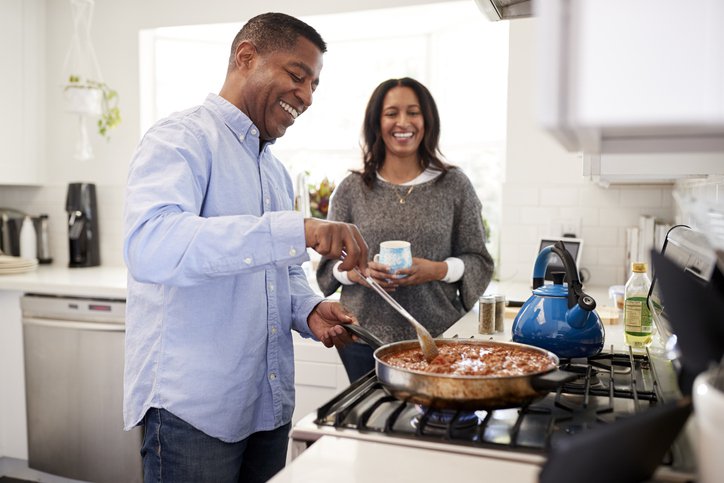 It pays to try them.
---
Key points
Warren Buffett is a billionaire who doesn't have to pinch pennies.
Despite his wealth, he is known for the relatively modest lifestyle he maintains.
---
Warren Buffett is unquestionably one of the most successful investors of our time – and one of the richest people in the United States. But despite being a billionaire, he tends to live a very frugal life. Here are five habits he's known for that could work wonders for you.
1. Living in the same house for years rather than changing sizes
Buffett could probably afford any home for sale in the United States right now. Instead, he continues to live in his modest home in Omaha, Nebraska – the one he bought for $31,500 in 1958. Many people buy starter homes and expand a few years later, once they have accumulated some equity in the properties they own. But if you stay in a cheaper home, you'll free up a lot more money for other things, including investments.
2. Avoid loans when possible
You may have no choice but to take out a mortgage to finance the purchase of a home. But when it comes to small expenses, it's better to save for those purchases rather than paying money to fund them over time. Say you want to upgrade furniture that costs $3,000, but you don't have the money. Financing this purchase could have you paying $3,600 at the end of the day, spending another $600 for no good reason.
3. Not spending a lot on restaurant meals
Buffett tends to be thrifty when it comes to spending money on ready meals. And if you go the same route, you might save a little. Restaurants are notorious for charging steep markups on the items they serve, so just buying groceries and cooking at home could do wonders for your finances.
4. Not buying the fanciest cars
Buffett doesn't have to skimp on luxury when it comes to owning vehicles. But you won't see him driving the flashiest cars. And if you keep your car payments to a minimum, you'll have more freedom to continue saving, investing, and building wealth. Also, cars tend to depreciate in value over time rather than gaining in value, so a high-end vehicle may be something you'd like to have, but it's definitely not a good investment.
5. Don't stick to branded purchases
Buffett is not known for his designer wardrobe. And so if the budget suits are good enough for him, you might decide they're good enough for you, too. Avoiding brand name products could save you a lot of money, not just on clothes, but on everything from groceries to household essentials to medication.
It pays to follow Buffett's example
Buffett is not someone who has to worry about spending an extra $6 at the supermarket or $7,000 at the car dealership. Despite his financial situation, he makes a point of not wasting or spending money unnecessarily. And if you want to achieve your financial goals, it's worth emulating some of the habits that helped Buffett get to where he is today.
Alert: The highest cash back card we've seen now has 0% introductory APR through 2023
If you use the wrong credit or debit card, it could cost you dearly. Our expert loves this top pick, which features an introductory APR of 0% until 2023, an insane cashback rate of up to 5%, and all with no annual fee.
In fact, this map is so good that our expert even uses it personally. Click here to read our full review for free and apply in just 2 minutes.
Read our free review