Denver home sales prices continue to fall in August | New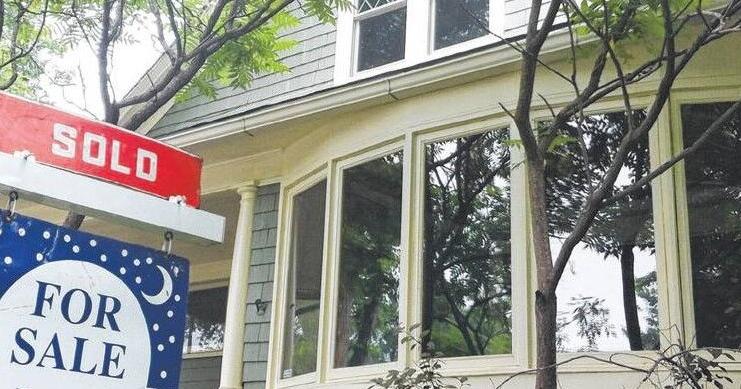 Home sales prices in metro Denver fell for the second consecutive month in August, and days on the market hit a low of 19 days, from just nine days ago a year, according to the most recent Denver Metro Association of Realtors Market Trends Report.
The average sale price for multi-family and single-family homes in the 11-county Denver metro area fell 5.93% to $657,284 in August from the previous month, but 6.78% higher than in 2021. The median price also fell slightly month-over-month. at $579,900, up 8.49% from August 2021, the report said.
It was the third month that prices fell or remained flat from the previous month.
There were 6,939 homes available for sale at the end of last month, down 5.73% from July but up nearly twice as much as August 2021.
"All major statistical categories point to a market slowdown," Market Trends Chairman Andrew Abrams wrote in the report. "Sellers need to recalibrate their expectations and patience after a wild summer. Even with these changes, there has always been growth and balance within the market. »
The late summer market continued to cool, with the number of closings down 5.93% from July to 4,221. That's 30.21% less activity than in August 2021.
The price drop — the list-to-price ratio fell below 100% for the first time since July 2020 — is simply adjusting from all-time highs, according to Abrams.
"While some will take this as a sign that the real estate market is about to collapse, it simply isn't," he wrote. "The Denver metro market is showing signs of seasonality. Since the beginning of the year, the median sale price has increased by 8.49%, which translates into a capital gain of $49,233.51 for the average homeowner. New listings are down 15.5% from a year ago at this time.
"Sellers no longer have an incentive to move because their current interest rate is most likely significantly lower than what they could get if bought."
He predicted that the inventory of homes for sale will continue to fall for the rest of the year, adding "if interest rates stay below 6%, we could see a strong start to the new year."
An interesting statistic from the report showed that the number of single-family homes for sale, referred to as "detached", increased by 114.58% from August 2021 to 5,298 homes, while the inventory of multi-family homes increased by 47.44% during this period.
"The majority of buyer motivations have shifted from buying for financial reasons," Abrams says, "to buying for lifestyle."