Greenville area real estate events for the week of November 26, 2021 | Special coverage from Greenville Real Estate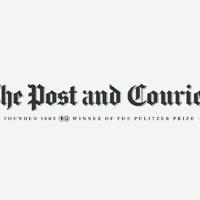 GGAR Community Service Day
What: Members of the Greater Greenville Association of Realtors are invited to participate in a community service event to help Rebuild Upstate, which is making repairs needed to help long-time Upstate residents stay in the homes they own already.
When: Dec 2, 8 am-5pm
Where: to be determined
Price: Free
More info: [email protected]
Quantum leap with Gene Rivers
What: Seminar on Building Your Personal Roadmap with motivational speaker Gene Rivers, known for his books on real estate investing and home flipping. Quantum Leap series developed by Gary Keller, co-founder and president of Keller Williams Realty.
When: Dec 2, 9 a.m. – 4 p.m.
Where: Hyatt Regency, 220 North Main St., Greenville
Price: $ 99
More info: [email protected]
Upper level 2022
What: Seminar on Taking Your Real Estate Business to the Next Level in 2022, with panelists such as Tina Caul, Founder of Caul Group Residential.
When: Dec 2, 10:30 a.m. to 1:30 p.m.
Where: Courtyard by Marriott Greenville-Spartanburg Airport, 115 The Parkway
Price: Free
More info: eventbrite.com
Legislative breakfast 2021
What: The annual legislative breakfast hosted by the Greenville House, with an introduction and overview of the legislative agenda for 2022. Program featuring former Congressmen Bob Inglis from South Carolina and Heath Shuler from North Carolina in a discussion on the role of a business leader in political life debate.
When: December 10, 7:30 a.m. to 9:30 a.m.
Where: The Westin Poinsett, 120 South Main St., Greenville
Price: $ 45 for Chamber investors, $ 65 general admission
More info: greenvillechamber.org
Flex Greenville
What: Seminar that helps entrepreneurs learn how to gain more clients and take their business to the next level. As part of the Flex Your City Business Empowerment Tour.
When: 11 Dec. 10 am-2pm
Where: Nicholtown Missionary Baptist Church, 327 Ackley Road, Greenville
Price: $ 85 to $ 250
More information: flexyourcity.com
CREIA Christmas Party in the Upstate
What: Holiday celebration coinciding with the monthly meeting of the North Carolina Real Estate Investors Association. Volunteers will be recognized and the Golden Ladder Awards will be presented. Participants must register in advance to participate. Cash bar networking time begins at 6 p.m., with catering starting at 7 a.m.
When: December 13, 6-9 p.m.
Where: Embassy Suites, 670 Verdae Blvd., Greenville
Price: free for members, $ 20 for non-members
More info: upstatecreia.com
Greenville Home Improvement Show
What: A comprehensive home remodeling exhibition that can help make your dream home a reality. Experts will be on hand to showcase areas such as cabinets and counters, flooring, solariums and additions, basement finishing, waterproofing, smart home automation, and energy efficient windows and exterior products.
When: January 14-16, 2022
Where: Greenville Convention Center, 1 Exposition Drive
Price: Adults $ 4, free for children under 18
More information: homeshowcenter.com/overview/greenville
South House and Garden Show
What: South Carolina's largest and most popular home and garden event, with thousands of square feet of exhibits showcasing landscaping, lawn and garden equipment, interior design, windows and window treatments, flooring, decks, outdoor living, home entertainment and automation and more.
When: February 18-20, 2022
Where: Greenville Convention Center, 1 Exposition Drive
Price: Adults $ 8, seniors $ 6, children under 12 free
More info: southhomeandgardenshow.com
Amplify your influence
What: Speaker and entrepreneur Rene Rodriguez breaks down the science of influence and guides attendees through a three-step process to becoming a more powerful presenter, communicator, and influencer.
When: March 15, 2022
Where: Greenville Country Club, 239 Byrd Blvd., Greenville
Price: Tickets on sale December 28
More info: amplifiimylife.com