Greenville Market Sees First Double-Digit Sales Drop in Over 2 Years | Greenville Real Estate Special Coverage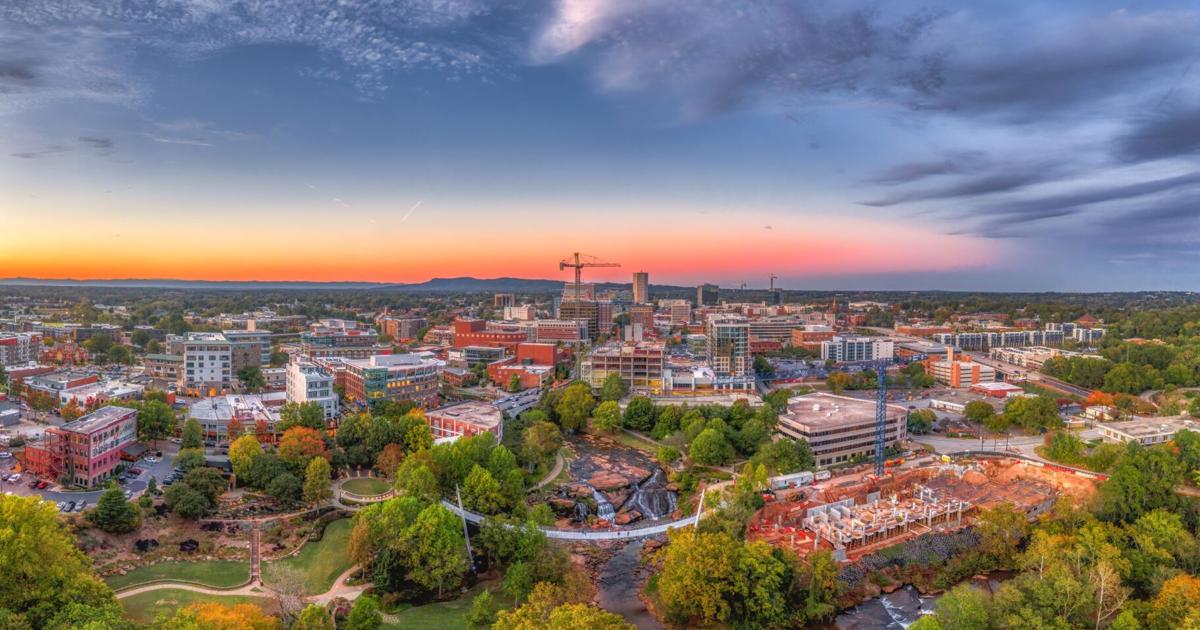 The real estate sales boom that gripped the Greenville area after pandemic shutdowns were lifted in the summer of 2020, and which has buoyed the market for more than two years since, finally appears to have come to an end.
The 11.1% drop in closed sales reported in July by the Greater Greenville Association of Realtors marked the region's first double-digit decline in year-over-year closings since a 12.2% plunge. in April 2020 – the early days of the coronavirus outbreak in the United States. Closings fell another 16.9% in May, the last time the Greenville market saw consecutive months of year-over-year sales declines through June (which saw a 4 .1%) and July.
These sales declines are accompanied – and to some extent caused – by continued price increases which in July saw the median selling price of a home in the Greenville area hit a record high of $317,390. . Median prices in the Greenville area have now increased year over year for 30 consecutive months since the most recent decline in January 2020, climbing a total of $112,140 over that time.
According to the GGAR, rising mortgage rates and record selling prices have stifled affordability, leading to a wide range of buyers. According to the National Association of Realtors, the costs of buying a home are about 80% more expensive today than three summers ago, prompting more potential buyers to look to the rental market.
The good news for Greenville is in stocks, where the 70.3% year-over-year increase in July follows a 46.3% increase in June and a 19% rise in May. The 3,594 homes for sale in Greenville in July were the most available on the market since April 2020.
Simpsonville home sells for $3 million
A 7,000 square foot home in Simpsonville's Kilgore Plantation neighborhood has sold for $3 million, leading to recent notable luxury deals in the Greenville area.
Set on 1.25 acres, the 224 Kilgore Circle home features a wine cellar, movie theater, billiards room, bonus room with built-in tree house and slide, and outdoor living space with cabana, outdoor kitchen, fireplace, saltwater pool and hot tub, as listed. Melissa Ragsdale of Berkshire Hathaway HomeServices C. Dan Joyner Realtors was the listing agent, while Keely Henry of Bluefield Realty Group represented the buyer.
Elsewhere, a remodeled and expanded 4,775 square foot home in the Alta Vista neighborhood of Greenville sold for $2.425 million, with Blair Miller of Wilson Associates representing the seller and Heidi Putnam of Coldwell Banker Caine the buyer. Two other homes, one in downtown Greenville and another in the Chanticleer neighborhood, sold for $1.35 million each.
Greenville Businesses Announce New Agents
Berkshire Hathaway HomeServices C. Dan Joyner Realtors recently welcomed Donald Burroughs and Michelle Harris to the agency's Midtown office, highlighting recent staff additions to real estate companies in the area.
C. Dan Joyner Realtors has also added Maria Lambe to its Simpsonville office, Rachel Brandenburg to its Woodruff location in Five Forks, and Brandon Laass to its commercial division. And Coldwell Banker Caine welcomed Jennifer Winney and David Dunford to his Greenville office.
Durham plans four new developments
Durham Homes, a Simpsonville-based builder that built the Tindal Park and Braxton Ridge developments in Greenville and Simpsonville, respectively, announced plans for four new developments that will bring at least 80 new homes to the upstate.
Planned developments are Garden Gate in Travelers Rest, Squires Pointe in Duncan, Weatherstone in Simpsonville and the Cottages at Turtle Creek in Boiling Springs. Garden Gate, Weatherstone and the Cottages at Turtle Creek will be detached single-family developments, while Squires Pointe will be a townhouse community.
BorgWarner Site Leads Colliers Bids
The sublease of 102,060 square feet of industrial space at Fountain Inn to automotive engine maker BorgWarner – sponsor of Indianapolis 500 championship trophy naming rights – highlights recent transactions announced by the North East offices. State of Colliers in South Carolina.
Garrett Scott, John Montgomery, Brockton Hall and Dillon Swayngim represented Gissing North America in the subletting of space at 189 Milacron Drive to BorgWarner. The same foursome represented Hunt Midwest Real Estate Development in the purchase of 76.79 acres on Falling Creek Road in Spartanburg, and represented Moonville Investment Company in the sale of 70.1 acres on U.S. Highway 25 in Piedmont to Stream Realty Acquisitions.
Taylor Allen, Brantley Anderson and Bailey Tollison represented Guest & Brady in the purchase of two office buildings totaling 27,425 square feet at 745 North Pleasantburg Drive in Greenville. The trio also represented Clawson & Staubes in leasing 6,767 square feet of office space at 200 East Broad St. in Greenville, and represented The Simpson Organization in leasing 6,756 square feet of office space at 5 Independence Pointe in Greenville at Lennar Homes.
Frank Hammond represented Woodside Properties in the sale of a 12,900 square foot office building at 31 Cessna Court in Greenville to Point Place Holdings. Hammond also represented MTC Federal Credit Union in leasing 9,000 square feet of office space at 201 Brookfield Parkway in Greenville, represented LICAR in the purchase of 3.5 acres at 2813 Laurens Road in Greenville, and represented Hunter Greer RE in the sale of 0.9 acres. at 976 Batesville Road in Greer.
Richard Barrett represented Kinney Hill Associates in connection with the lease of 11,300 square feet of industrial space at 110 Corporate Center Drive in Spartanburg to Blackhawk Industrial Distribution. Greyson Furnas represented ChargePoint in leasing 3,346 square feet of office space at 1122 South Main St. in Greenville. Scott Burgess and Lance Byars represented landlord East Butler Investments and tenant One Wireless Solution in connection with the lease of 2,074 square feet of retail space at 101 North Main Street in Mauldin.
Circle of Excellence winners
Coldwell Banker Caine recently recognized its top producing agents in July real estate sales and listings through to inclusion in its Circle of Excellence program, which celebrates $1 million in listing or closing volume, or four units listed or closed.
July recipients include AC Rodwell, Alicia Waynick, Alison Pitts, Andrew Little, Anna Tatum Swing, Annette Starnes, Berry Gower, Brenda Brooks, Brian Hurry, Cathy Pinion, Chase Poston, Donna Morrow, Francie Little, Greg Norris, Heather Young , Heidi Putnam, Helen Hagood, Holly West, Jackson Bailey, Jacob Mann, Jamie Allen, Jeannette Schell, Jennifer Simms, Jennifer Wilson, Jimmy Fuqua, Jake Dickens, Julia Ross, Kiersten Bell, Kim Eades and Kimber Roberts.
Recipients also include Kristi Moon, Laine Tucker, Linda O'Brien, Lindsay Blanton, Mary Jane Freeman, Melissa Jones, Meredith Tye, Norell Mitchell Grissett, Rhonda Porter, Rosana Quintero, Shelly DeVreese, Steven Merck, Susan Gallion, Suzanne Cook, Thomas Cheves, Tracey Cappio, Tracy Kiker, Tricia Bradbury, Val Hubber and Virginia Hayes.