Here's how much the Fed's 50 basis point rate hike could cost new mortgage borrowers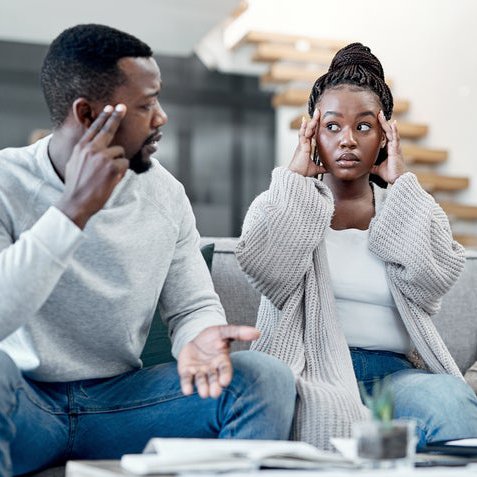 There's not exactly a simple answer, but it could make a new mortgage more expensive.
---
Key points
The Federal Reserve has just announced a rate hike of 50 basis points.
Borrowers could see mortgage rates continue to rise throughout 2022.
Mortgage rates have already increased significantly over the past year.
---
The Federal Reserve has just announced a 50 basis point hike in the key federal funds rate, which is now within a target range of 0.75% to 1.00%.
Although this may seem like an extremely low interest rate, consider the federal funds rate as the lowest benchmark on which many other interest rates are based. For example, a 50 basis point (0.50%) increase in the federal funds rate means that your credit card interest rate will likely increase by a similar amount.
If you are thinking of buying a house, this may seem worrying. After all, mortgage rates are already increased by more than 2 percentage points over the past year. However, as we'll discuss here, there's not necessarily reason to panic – yet.
Mortgage Rates and Federal Funds Rates
Here is the good news. Mortgage rates are not directly linked to the federal funds rate. In other words, if your bank was offering a rate of 5% before the Fed's rate hike, that doesn't mean its rates will go up to 5.5% immediately after the announcement.
As mentioned earlier, the Fed has only raised rates by 0.25 percentage points so far, but mortgage rates have risen more than 2 percentage points over the past year. Clearly, the two don't move in tandem 100% of the time.
Specifically, mortgage rates tend to be a little more forward-looking and are dictated by market dynamics (such as demand and perceived lender risk) in addition to benchmark rates. Over long periods of time, mortgage rates and the fed funds rate tend to move in the same direction, but it's far from a one-to-one relationship.
What this could mean for you
In short, mortgage rates move based on mortgage market conditions, not the federal funds rate or any other benchmark rate. It's entirely possible that mortgage rates will continue to rise in the weeks and months to come, or they could stay the same or even drop, despite what the Fed does.
That said, the 30-year mortgage rate averaged 5.55% last week, having started 2022 at just 3.29%. This means that on a $300,000 fixed rate mortgage, the principal and interest portion of the monthly payment went from $1,312 to $1,713, or 31% more expensive.
And just for illustration, if the average 30-year mortgage rate were to continue to rise another 50 basis points in line with the Fed's rate hike, that monthly payment would rise further to $1,808. So it's fair to say that rising mortgage rates can have a huge impact on home affordability.
Mortgage rates can be unpredictable
The key takeaway is that even though the Federal Reserve makes clearly defined interest rate hikes, mortgage interest rates still move in unpredictable ways and are governed by economic forces. Over time, however, the fed funds rate and the average mortgage rate tend to move in the same direction, so if the Fed continues to raise rates throughout 2022 as most pundits are predicting, that could certainly put upward pressure on mortgage rates.
A smart move if you're worried that Fed rate hikes will make your home purchase even more expensive might be to apply for a mortgage now and lock in your rate. Most lenders will allow you to lock in your rate for at least a month free of charge, and you may be able to lock in yours for several months for a small fee, which might be worth it for the peace of mind you have. he brings.