In case of trouble – should you lock in your mortgage rate?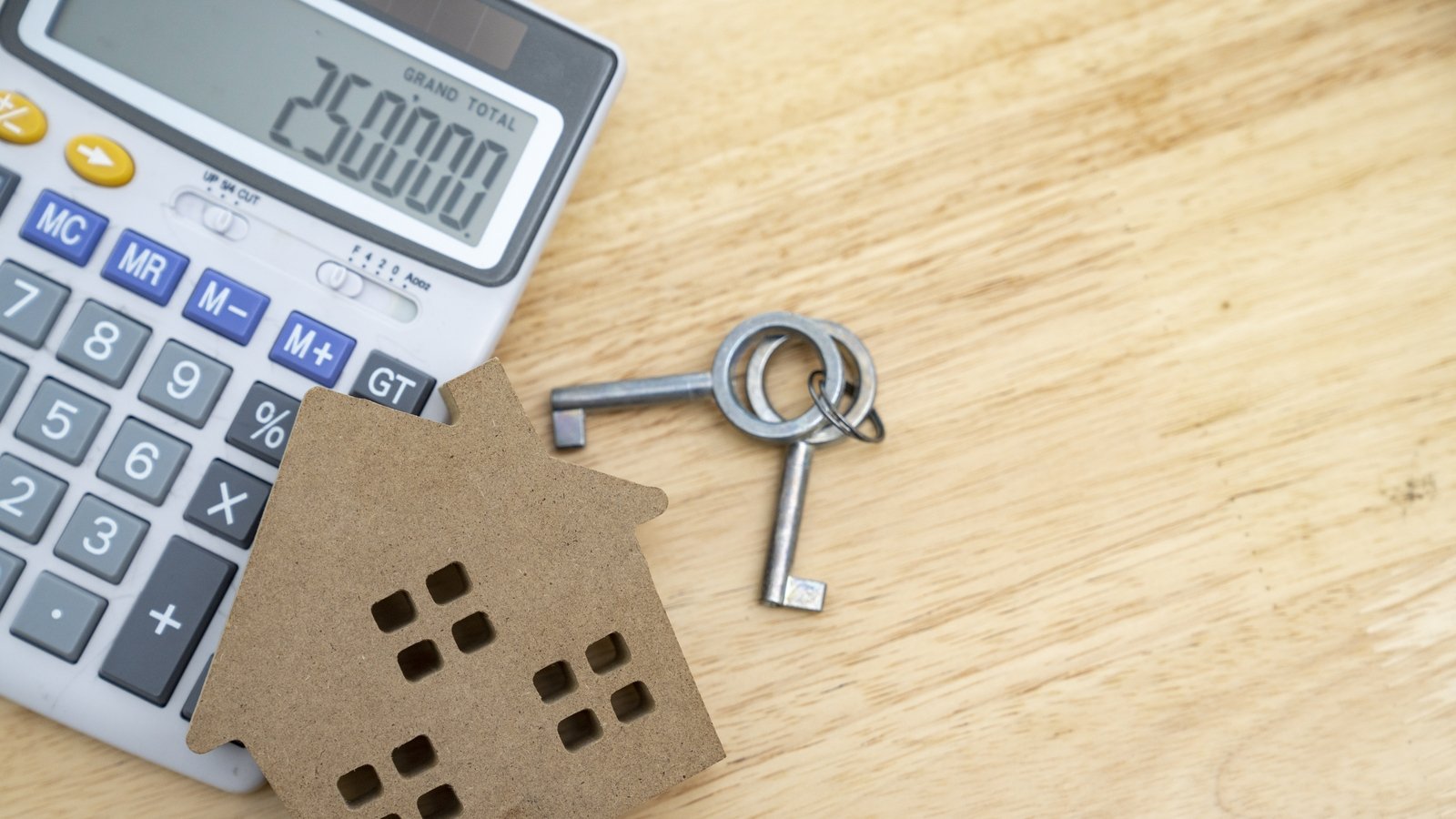 Last week, ICS Mortgages raised its fixed interest rates for new customers – the first lender to do so here in many years.
Irish interest rates can consistently rank among the highest in the Eurozone, but some fixed options currently offer some (relative) value to some clients. They may just need to move soon to make the most of it.
Are fixed rates increasing?
ICS Mortgages is the first lender to raise fixed rates, but it won't be the last.
This is partly because the European Central Bank has signaled its intention to raise its base interest rate – possibly before the end of the year.
However, even before that, rapidly rising inflation and rising borrowing costs in financial markets are expected to make lending more expensive for mortgage providers.
Ultimately, this trickles down to customers.
"Interest rates will probably go up, either because of the ECB or, as was also the case with ICS, because in these capital markets there is increasing pressure," Frank Conway said. , founder of the financial advisory service MoneyWhizz. org.
"[ICS] have already attributed the increase in their fixed rate to inflationary pressures felt in Europe and globally," said David Kerr, Founder and CEO of Bonkers.ie Group.
"It is very likely that others will follow – the implication being that, as inflation has started to rise, it is likely that the bank interest rate for mortgages will rise."
The exact point at which fixed rates will rise is difficult to predict but – if the change occurs – the 'fixed' category tends to be the first to move.
By definition, fixed rates are the only type of mortgage rates that – once in place – cannot change, even if the ECB raises its base rate. This means mortgage providers will want to make sure they are ahead of any impending changes in the market.
But lenders are also fighting for market share and will be wary of moving too fast for fear of giving their competitors a short-term advantage.
"For the banks themselves, the market right now is extraordinarily generous, they want to do business, and the cost of funds for most of them is still very, very low," Conway said.
"What you will find is that non-bank lenders will be under that element of pressure…they are the canary in the coal mine."
Should I repair?
While it's unclear when other lenders will raise their fixed rates, the general consensus is that the era of lower fixed rates is over for the foreseeable future.
But because banks have been keen to tie people to the predictability of a fixed rate, it means these options are still priced competitively with variable equivalents.
"Now is a great time to consider fixing your mortgage rate, especially if rates are currently lower than what you are currently paying," David said.
Most lenders' fixed rates are lower than their standard variable offerings. In some cases, the difference is stark.
The Bank of Ireland's variable rate on a mortgage with a loan-to-value (LTV) ratio above 80% is currently 4.5%; but its 1-year fixed rate at the same LTV is 2.9%.
On a mortgage of €250,000 over 35 years, this represents a difference of almost €226 per month; i.e. €2,712 per year.
"Fixed rates are just very competitive – it's very hard to top," Conway said. "If you're adjusting to a budget right now, with all the other things going on, with utility inflation, if you need that certainty for at least that short time – you're probably not going to get anything. better there."
The rates on offer are even better for homes with a lower LTV ratio – which many properties may have quietly drifted into due to rapidly rising home prices.
Some lenders also offer cheaper fixed rates on "high value mortgages" – typically loans of €250,000 or more – while there are also reduced "green" rates on homes with a BER of B3 or more.
But regardless of the specifics, if there's a fixed rate that's particularly right for you right now, the advice is to get the ball rolling on the Switch as soon as possible.
"You should look now because it takes time to go to a bank or broker and get your mortgage principal approved and then your loan offer," David Kerr said.
"Even if you don't think mortgage interest rates won't go up for a few months, it takes that long to show up to a bank in a way they can accept.
Is the change very complicated?
It depends.
If you want to stay with your current lender but just switch to another of their rates, it should be relatively straightforward.
"Generally, the banks can get you back pretty quickly," Frank Conway said. "It's minimum hassle and minimum time, and banks will normally have a process to facilitate this.
"Provided they are happy with the valuation of the property, they could drive-by or get a market average in the area.
But if you're looking to switch lenders altogether, it gets a little trickier.
"It's only when you take on new debt with a bank that you have to be more careful," Mr Conway said.
"They have to make sure that the 80% loan is an 80% loan, and that goes through lawyers, appraisers and things like that."
Switching lenders is like applying for a new mortgage, which means submitting lots of paperwork and hiring a lawyer.
It can be a lot of hassle – and potentially an upfront cost too – but it's a small price to pay if it saves you thousands of dollars. Some lenders may also offer cash back to moneychangers – which is designed to cover the costs associated with the move.
Is there a reason why I shouldn't repair?
Repair is not the best option for everyone.
This is especially the case for those who are still on a tracker.
"People with follow-on mortgages should just hold on," David Kerr said. "People with a tracker mortgage should generally not consider changing this rate.
"Even on a 1% tracker on a 0% ECB basis, you're doing much better than anyone else in the market right now."
But even some people currently on a variable interest rate may not see an overall benefit from the fixation.
This is because the fine print of a fixed rate tends to include a penalty for the customer who decides to drop the rate early. The size of this penalty can depend on a number of factors, including the amount remaining on the loan and the interest rate charged, but it could ultimately add up to a significant sum of money.
So if you're planning to move in the near future – or are potentially able to pay off your mortgage sooner – the cost of repairs could end up being higher than the savings you enjoy.
"If someone thinks they might move out in a year or two, the breakup fee can put people off," Frank Conway said.
"It could be six months of interest, it could be a few thousand dollars," he said. "Depending on the mortgage itself, it could be five, six, seven or eight thousand dollars – it depends on the size of the loan, the stage and the duration of the fixed rate.
He said the prospect of severance pay might be enough to deter some people from getting fixed rates. However, it is always worth checking the bank's specific terms and conditions to see exactly what the cost would be.