The Herd: new recruits, promotions and departures for 5.10.22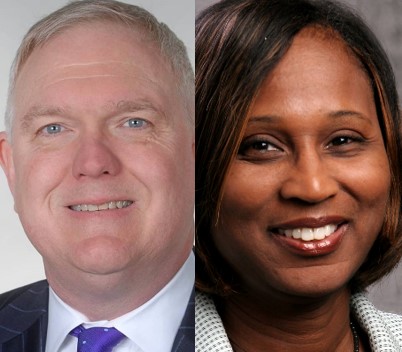 Email submissions to [email protected]
departures
Richard R. Whitt IIIco-CEO of marcel, will retire by March 31. Upon his retirement, Thomas S. Gayner will become CEO.
Real estate
Cousins ​​of Roslyn is director of the Strawberry Street office of Long & Foster Real Estate.
Join Collars:
Celina Abboud is responsible for team sales operations for the investment sales team.
Erik Jordan is a lease administrator.
Pedro Ramirez is a day porter.
Amira Albeitawi is a project manager.
Join Avenues Coldwell Banker:
Olivia Colman is a marketing manager. She graduated from Virginia Tech.
Marie Krumbein and miss cheryl are real estate agents.
Finance
Claire Miller is director of human resources for Atlantic Union Bank, in effect at the end of May. She was at the Huntington National Bank.
Andrea M. Leslie joined Cary Street Partners as head of agency supervision. She was with Fidelity.
To C&F Bank:
Dante Brown is the manager of the Sandston branch.
Eric Babourian is the Midlothian branch manager.
Stephen Cowan is the branch manager of Wellesley.
Jennifer Beautiful is the branch manager of Varina.
At Davenport & Co.:
Shane Casson was elected to the board of directors.
read branch was promoted to general manager.
Pat Branch, Will Charlet, Wortie Ferrell, Matt Henderson, Hal Howren, Daniel Mizell and Courtney Orensky were promoted to senior vice president.
Kristine Becker, Ryan Blankenship and John Gamon were promoted to first vice-president.
Laura Lee Adams, Jameson Eddy, Heather Folk, Evan Gilbert, Kathy Griffin, Herb Hargroves Jr., Alex Hock, Kelly McDonald and Michael Richmond were promoted to vice president.
Stephen Abbott, Natalia Batsukova, Stacey Berkley, Runtao Deng, Stephen Geisz, Laura Gottschalk, Kim Martin, Jenna Pitt, Chrissy Robles, Kelly Rowland, Kim Skowysz, Tyler Smith, Walker Smithson and Lianne Valenza were promoted to Associate Vice President.
Jessica Ebeling-Gulley was promoted to AML officer.
Andy Hargrove was promoted to annuity product manager.
Jon Stratton was promoted to Chief Compliance Officer.
Justin Charnock is Assistant Vice President, Commercial Partner.
Sarah Grammer is associated with customer service.
Tyler Burgess is a communications officer.
Brian O'Neal is Vice President, Head of Central Supervision.
Krystyn Young Benham and Scott Zawadzki are associated with operations.
Marie-Autry is attached to human resources.
To Markel:
Michael R. Heaton is Executive Vice President.
Andrew G. Crowley is president of Markel Ventures.
Government
Victor J. "Vic" Charpentier is county administrator for Goochland Countystarting June 20. He is with Kershaw County, South Carolina.
Construction
Bill Droste is sales manager for Cross timber roof. He had been with First Choice Quality Services.
Jason Jordan is in charge with PCD.