To buy a house ? Dave Ramsey Says To Pay These 2 Expenses In Cash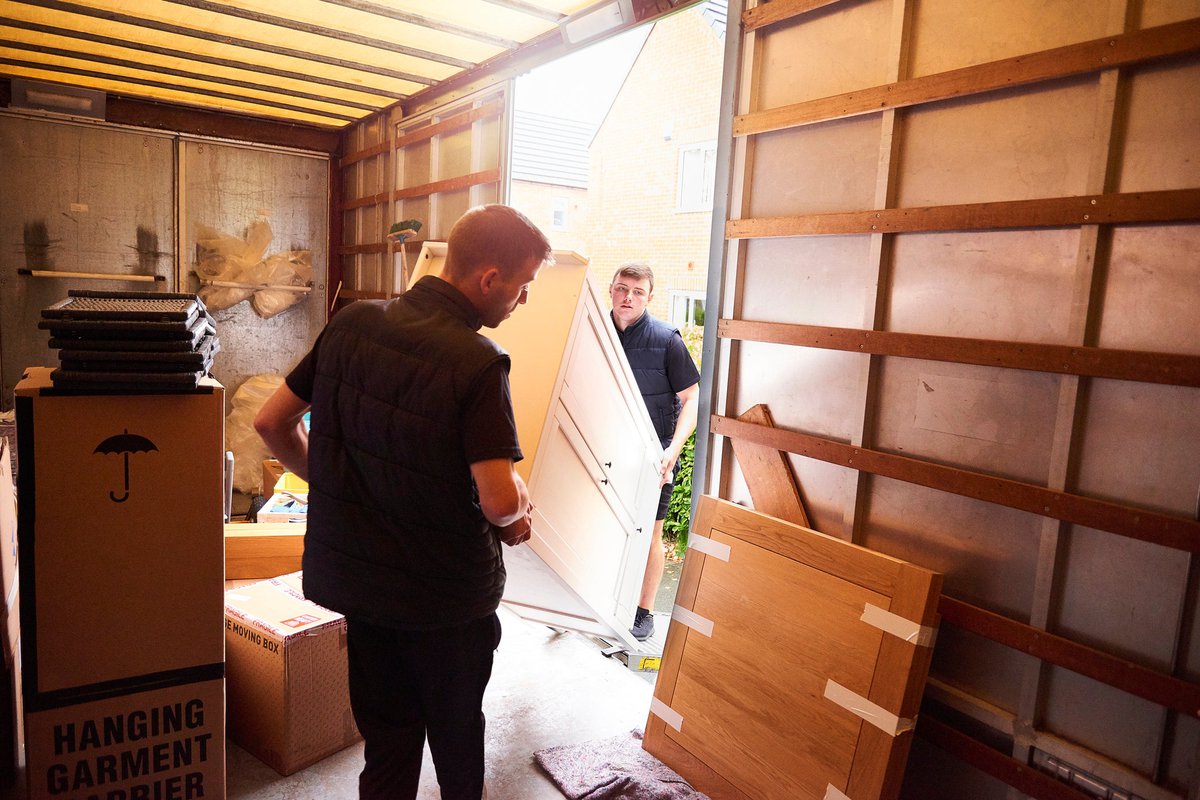 When you take out a mortgage, you don't need to increase your debt.
---
Key points
There are certain upfront costs that you will encounter when buying a home.
Financial guru Dave Ramsey says the more items you pay for, the better.
He recommends paying moving costs and closing costs in cash.
---
Buying a home doesn't just mean having to put a good amount of money on a mortgage. There are other costs you are likely to encounter when buying a home.
First, there are moving costs. You have to move your stuff from your old house to your new one, and even if you don't have a ton of stuff, it's still something you'll have to spend money on.
Then there are closing costs, which are the various fees lenders charge to finalize a mortgage. Closing costs typically range from 2% to 5% of your home loan amount. Even if yours are at the lower end of this range, they can still be substantial.
Some homebuyers end up paying for moving costs over time by charging them to a credit card and carrying a balance. And it's very common to build closing costs into a mortgage and also pay them off over time.
But if you ask Dave Ramsey, moving and closing costs have to be prepaid, in cash. Here's why.
It's all about minimizing your debt
Dave Ramsey makes it very clear that he is not a fan of consumer debt in any form. In fact, Ramsey even says that if you can buy a house with cash, you should do so to avoid having to borrow through a mortgage.
That said, Ramsey acknowledges that many people can't just buy a house with cash and often require a mortgage. But if you do that, he thinks you shouldn't add to your debt pile. And that's why he thinks those buying a home should budget for moving and closing costs and plan to pay them outright.
Should you take Ramsey's advice?
Paying off moving expenses over time by charging that expense to a credit card and carrying a balance could cause you to accrue interest. Plus, having a credit card balance that's too high could actually hurt your credit score. As such, Ramsey is spot on with his recommendation to just pay your movers on the spot and not carry over a balance to advance expenses.
Closing costs, however, are another story. If you're borrowing at a competitive rate, adding a little extra money to your mortgage in the form of closing costs might not be so bad.
Let's say your closing costs are $6,000. Will it really make a big difference if you borrow $300,000 versus $306,000?
A $300,000 30-year mortgage at 5% interest will cost you $1,611 a month in principal and interest. A $306,000 mortgage with the same terms will cost you $1,643. Altogether, that extra $32 per month could fit right into your budget. And that way, you don't have to write a check for $6,000 at a time when you're struggling with other expenses related to moving and settling into your home.
In fact, incorporating your closing costs into your mortgage could help you avoid credit card debt due to the cost of your move itself. And so if you have to choose, you better cover your move in cash and pay your closing costs over time.
The Best Mortgage Lender in Ascent in 2022
Mortgage rates are at their highest level in years and should continue to rise. It's more important than ever to check your rates with multiple lenders to get the best possible rate while minimizing fees. Even a small difference in your rate could reduce your monthly payment by hundreds.
This is where Better Mortgage comes in.
You can get pre-approved in as little as 3 minutes, without a credit check, and lock in your rate at any time. Another plus? They do not charge origination or lender fees (which can reach 2% of the loan amount for some lenders).
Read our free review